Weekly News! w/b 24.5.21
Guided Reading
This week in Guided Reading, we started exploring a new book called Grace and Family! We answered questions, clarified words and retold the story focussing on the emotions of Grace.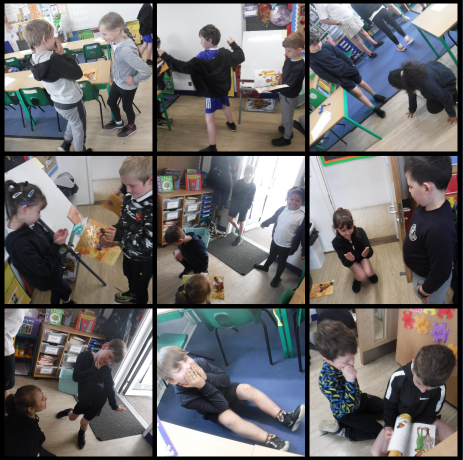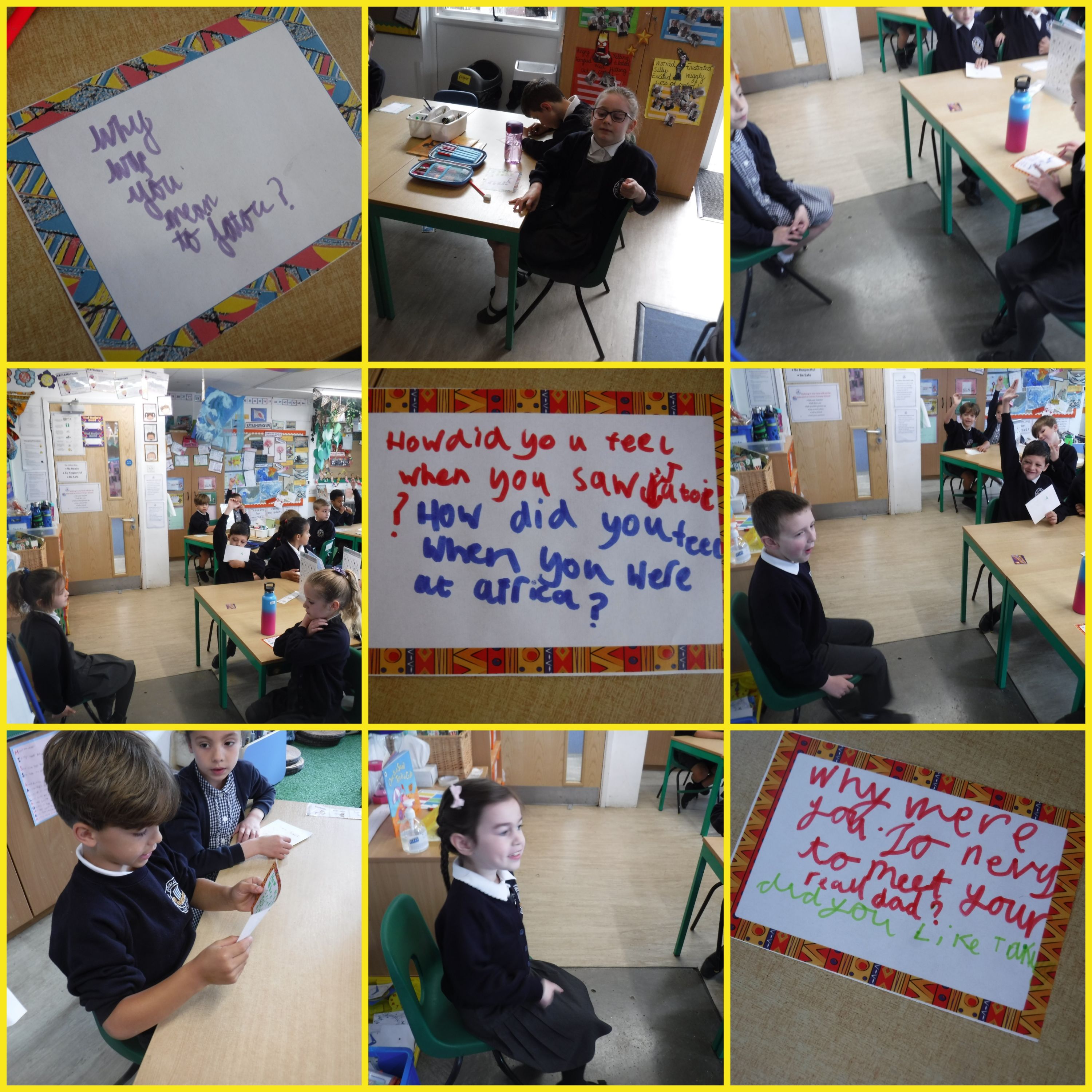 Grace and Family blurb:
Grace lives with her Mama, her nana and her cat, Paw-Paw. Her dad lives far away in Africa. When Grace is invited to stay with him and his new family, she is very excited but finds it difficult too. She is not sure if she can fit into Dad's new family.
This is a beautifully illustrated story in which Grace finds out she is still an important part of her dad's life and that families come in all shapes and sizes.
English
In English this week we have focussed on emotive adjectives. We have looked at upskilling our feeling words such as angry to irate, cross and disgusted. We looked at our feelings and came up with ideas when felt different ways, we then moved this to how Grace is feeling throughout the book. To finish off the week, we wrote a postcard as Grace to her Ma back in England focusing on how we were feeling.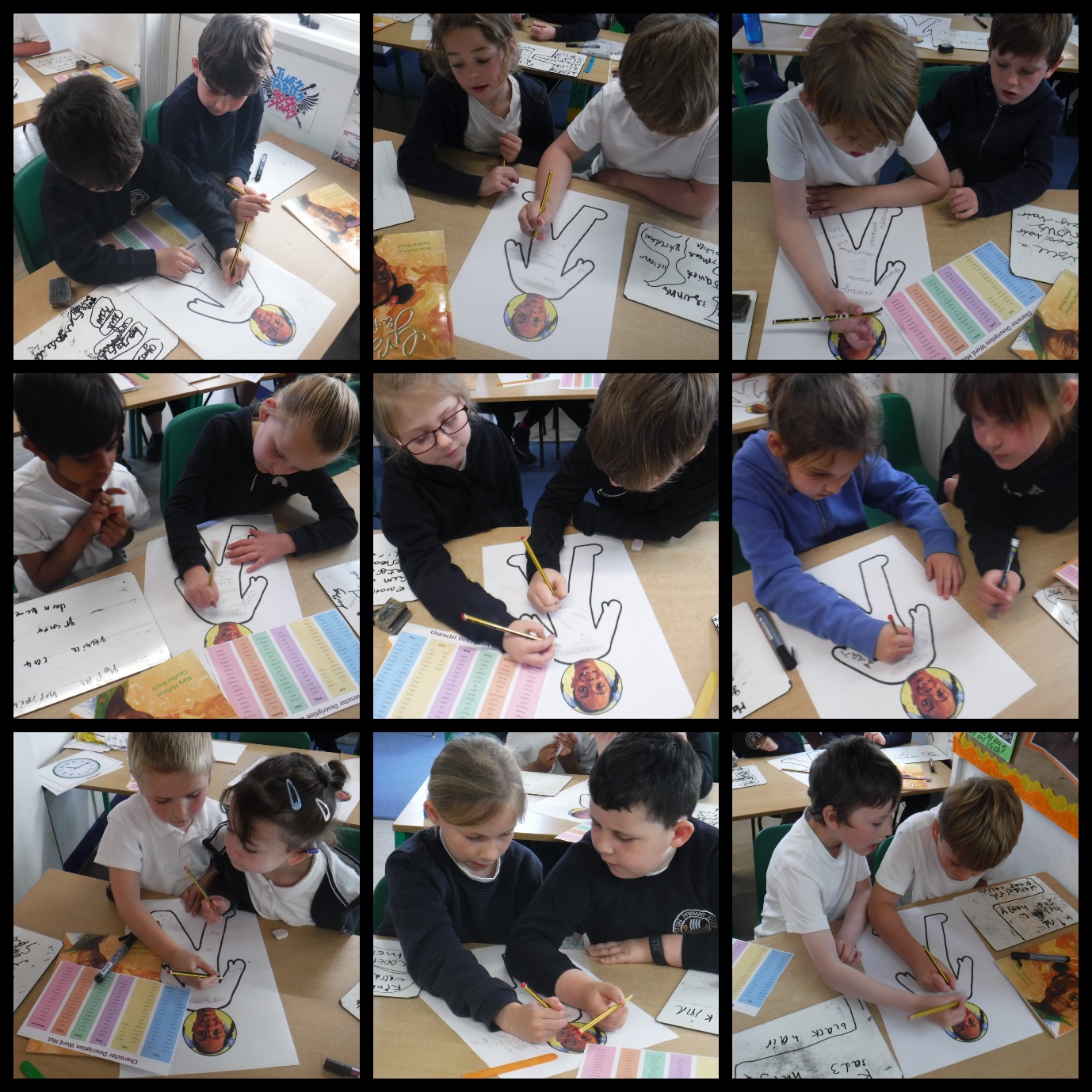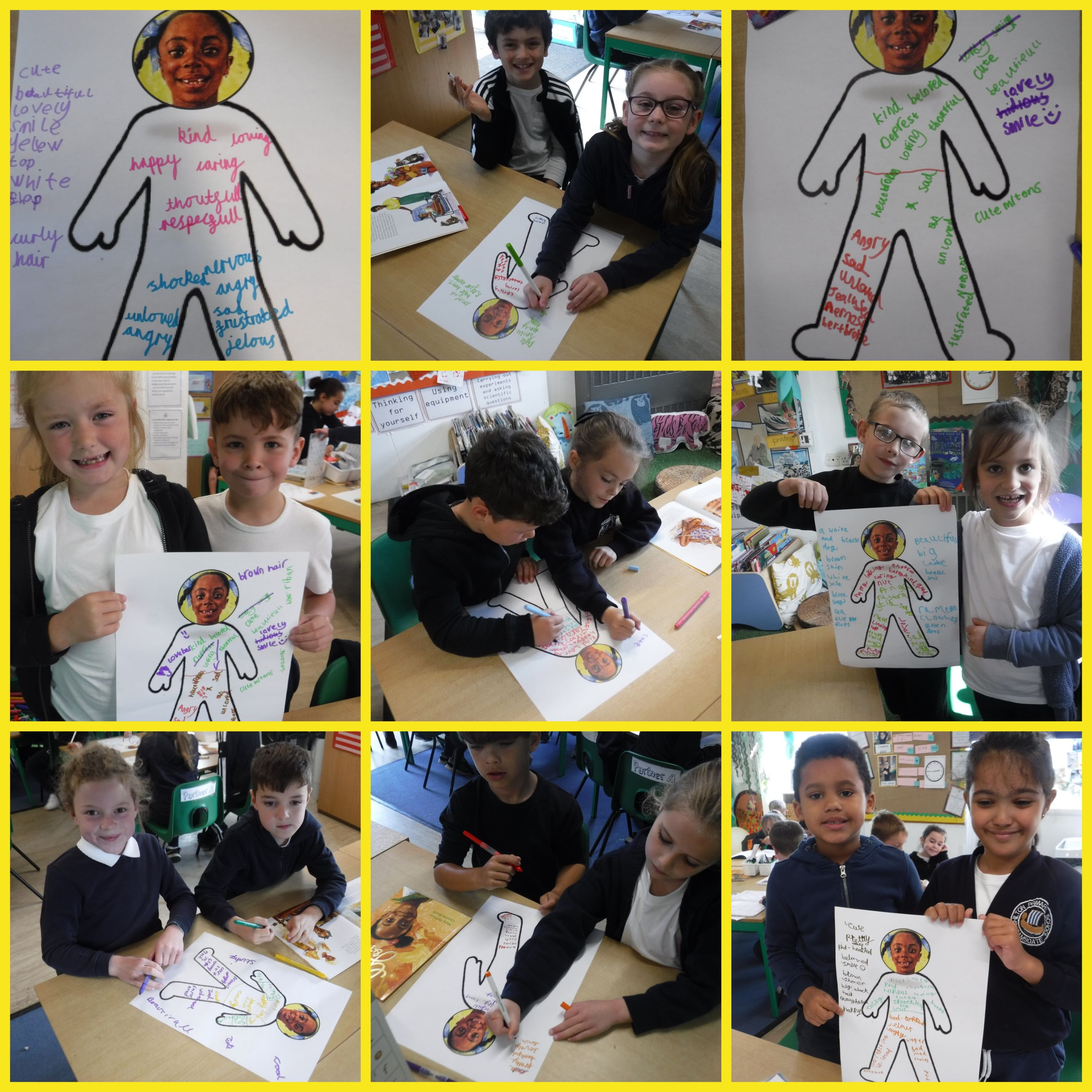 Spellings for after half term, Friday 11th June
January
February
March
April
May
June
July
August
September
October
November
December
Maths
In Maths this week we have focussed on time! We started the week off by recapping o'clock, half past, quarter past and quarter to. We then moved our learning on to know the time to every 5 minutes past and to the hour. We did so well at this! We played lots of games and even made a human clock to help us understand what each number on the clock stood for. We are so proud of you Team Teal and Team Periwinkle, it was tricky but you did so well!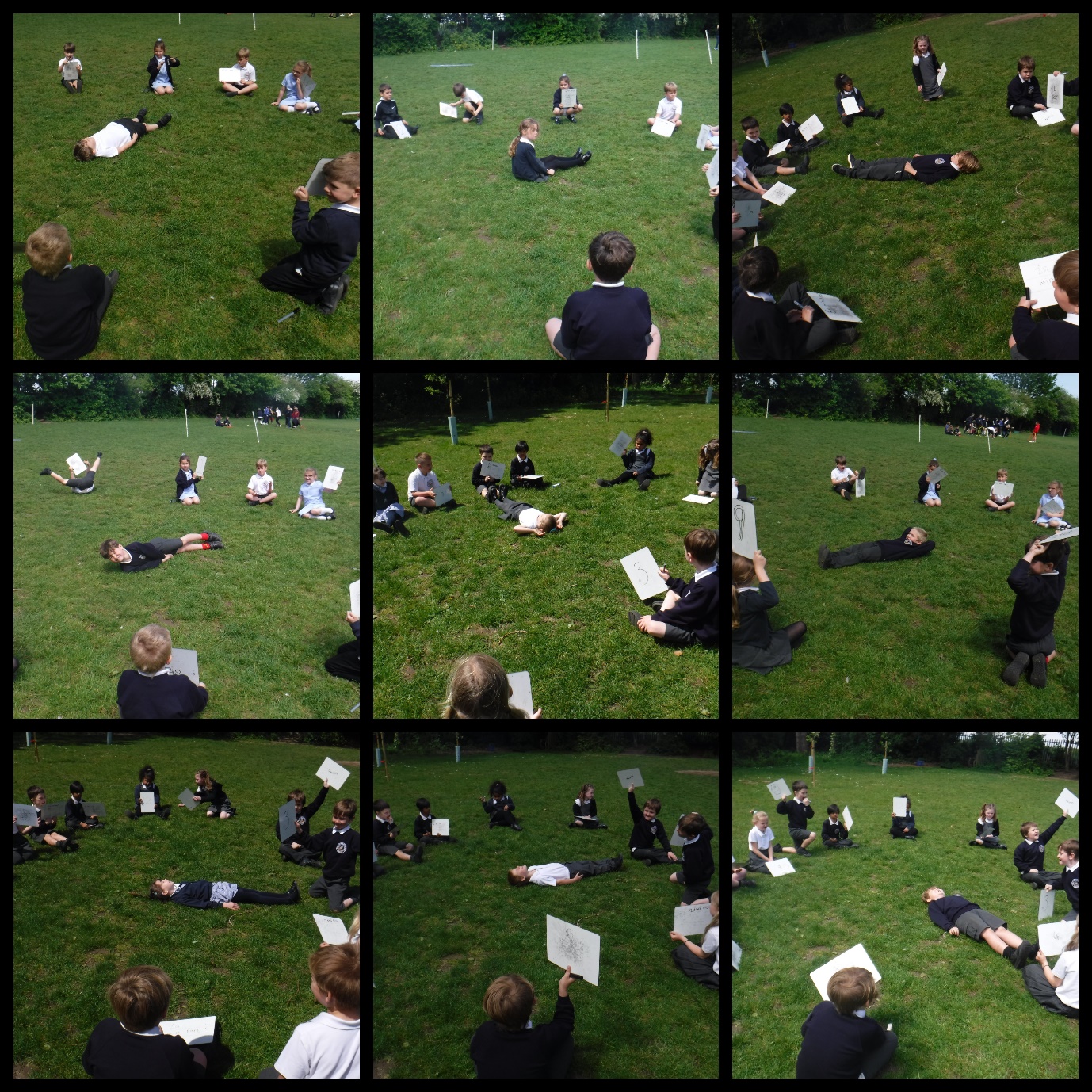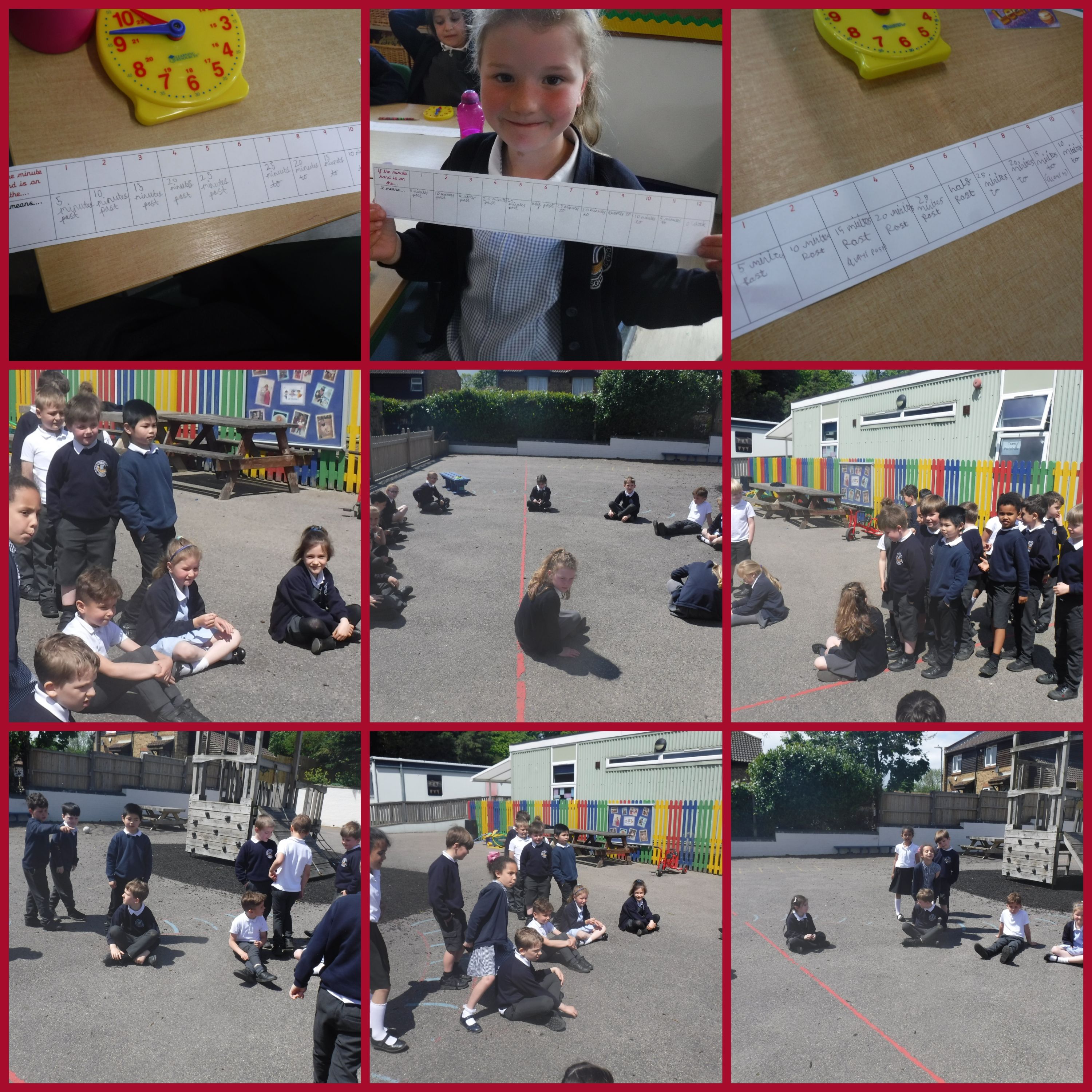 PSHE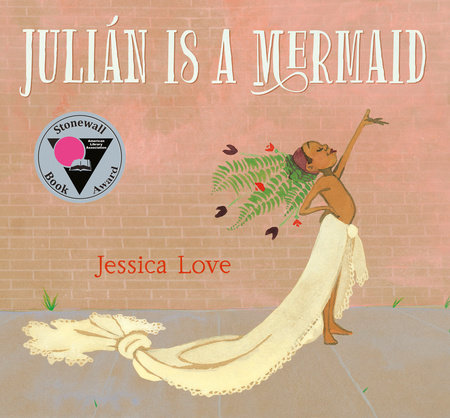 In our Values learning this week we focussed on 'Good To Be Me'. We thought about what is special about us and what makes us unique. We read the story 'Julian is a Mermaid' which inspired us to make our own labels that expressed this. We then created our very own tissue paper individual flowers to show that being unique is so special!
We hope you have a lovely half-term! If you have any spare time, please practise the lyrics for the BIGGEST SING!
ENJOY!!!!!!
Miss Keam and Miss Davey