Team Cyan and Team Turquoise Weekly News w/b 22nd November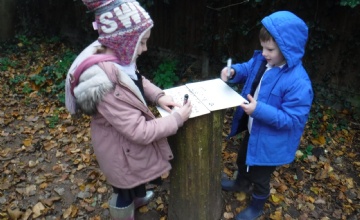 Well what a week we have all had! We have told the children numerous of times how proud we are of them for taking everything in their stride even with lots of changes to routines. Go Year 2!
English
Due to Team Cyan bubbling this week, we stayed in our classes for English. We have been focussing all of our English learning this week on 'The Gruffalo's Child' by Julia Donaldson.
We started the week by reading the story, exploring the story through drama, learning new vocabulary and then looking at present tense. We wrote in present tense in a variety of ways to get used to writing as if it was happening right now.
We put this into practice when we went up to the Forest School and wrote what we could see, smell, taste, touch and hear. Check us out in action.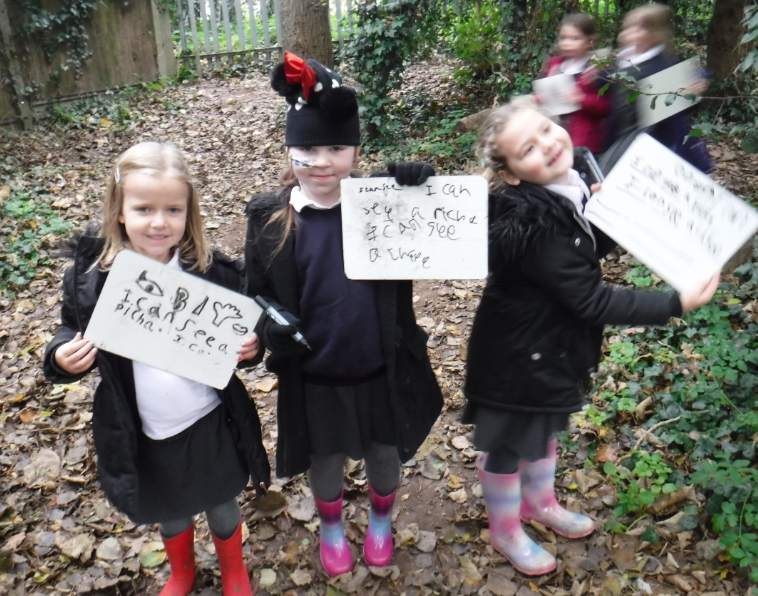 Maths
In Maths this week we looked at finding fractions! We started the week by finding 1/2 and 1/4 of a variety of shapes. We moved our learning on to finding fractions of numbers using the sharing method.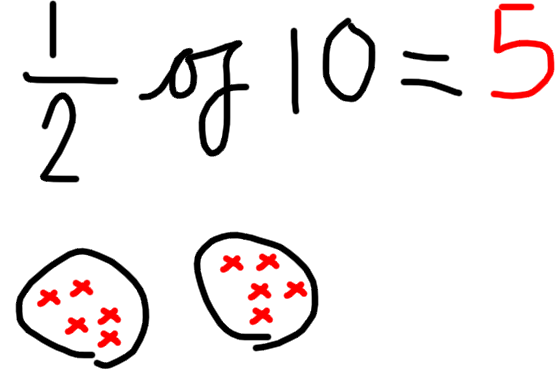 The numerator tells us how many sharing circles to look into
The denominator tells us how many equal parts we need (sharing circles)
Topic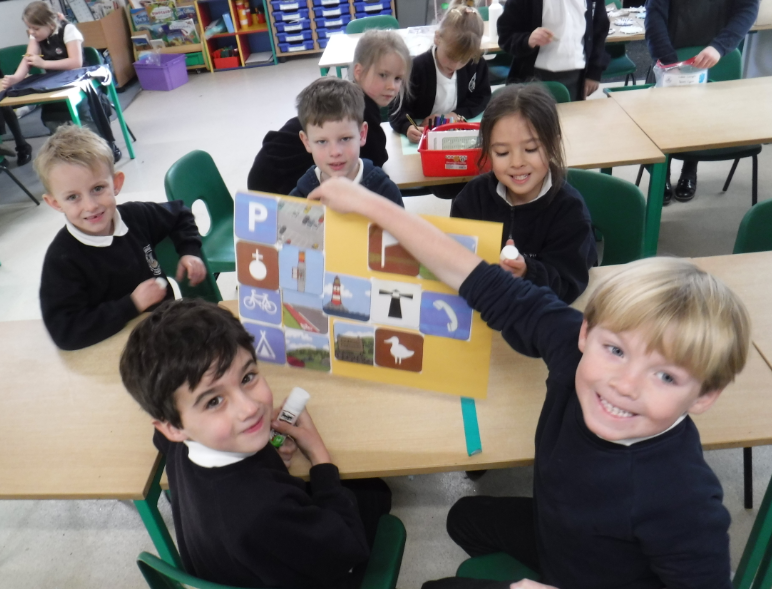 In Topic this week we have become geographers! We have been looking at maps, keys and symbols. We finished the week by creating our very own map using symbols and we even created a key!
Love to Learn
This week we will not be setting a Love to Learn task however we would like you to explore MyON.
As part of our Accelerated Reader program, we are now able to offer children in years 2 - 6 access to our MyOn online reading environment. MyON gives children access to thousands of online books that are tailored to their own Accelerated Reading level. Children are able to access MyOn reading at home - perfect for reading at home during half term. Many books also offer audio!
How to access MyOn
Children can access MyOn by clicking here https://www.myon.co.uk/login/index.html or access it through our Chilton Website.
They will need to add Chilton Primary School as the school's name. Their username and password is the same as their AR username and password.
Once logged into their MyOn account, children can state what type of book they are interested in and save this information. The children will then need to link their MyOn account with their Renaissance Star Reading account (their AR account) by adding their username and password again and agreeing to link their accounts. As soon as this has been linked, the children can read and earn points! As a class we had a little look earlier and they were all very excited :)

Have a lovely weekend and we will see you on Monday :)
Miss Davey and Miss Howell
Please enter some content for your blog post here.