Weekly News for w/b Monday 7th February
Guided Reading
In Guided Reading this week, we started looking at the book Traction Man by Mini Grey. We have started to explore the story line and focussed on sounds and red words within the story. We then started to use the illustrations to help us answer comprehension questions and to clarify words in the book such as lumber and rejoice.
English
In English this week we focussed on adjective, nouns, verbs and adverbs. We reminded ourselves on what types of words these were and used and identified these words in sentences.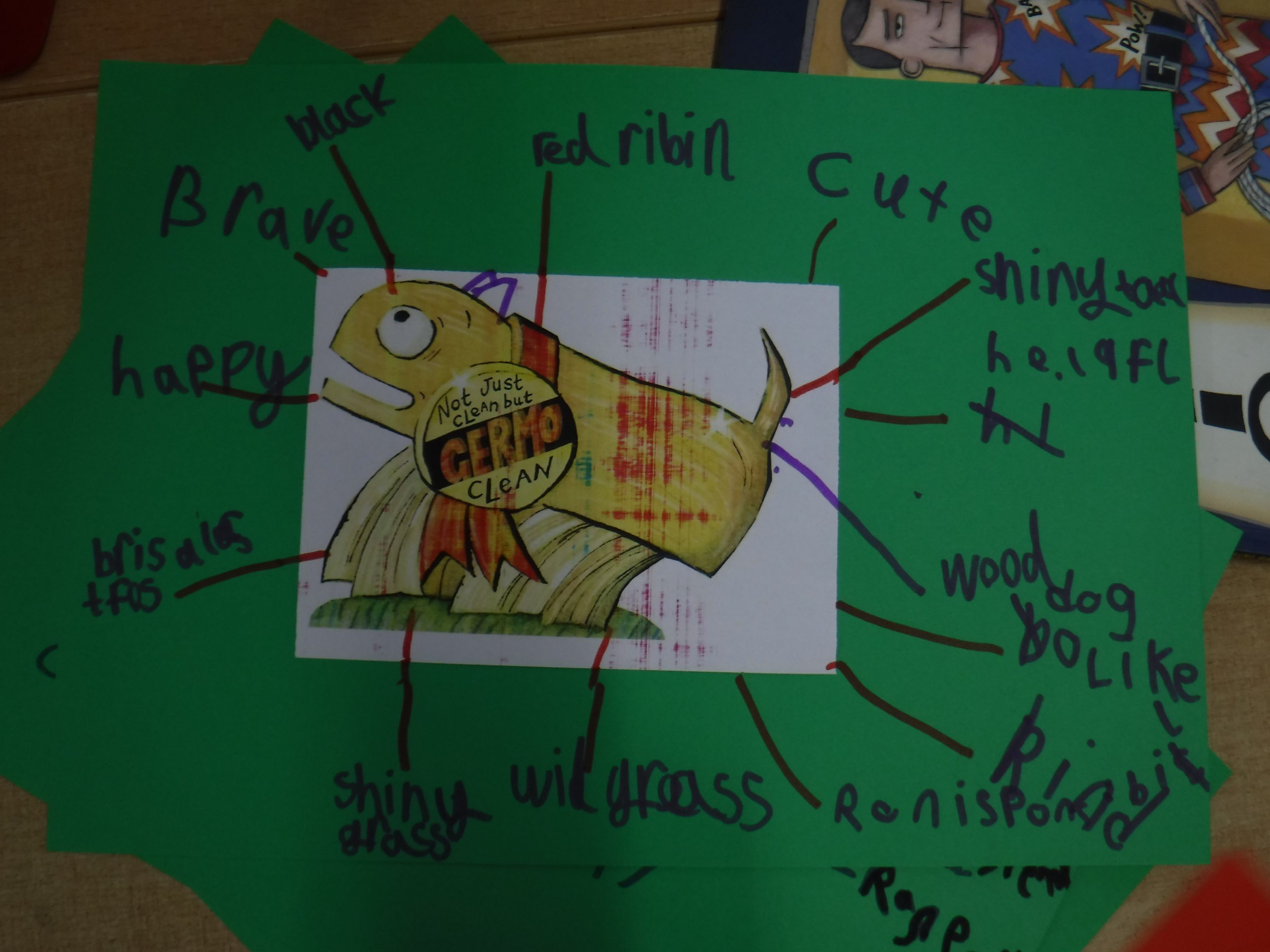 Maths
In Maths this week we recapped our learning on division with the sharing and grouping methods.
We also looked at remainders by using jottings and resources. We were amazing at this!
Online Safety
This week we looked at Online Safety. We learnt about ways to keep us safe online. To help us remember how to be safe, we learnt the SMART rules.... We then created bookmarks to help the younger children in the school know about these rules too!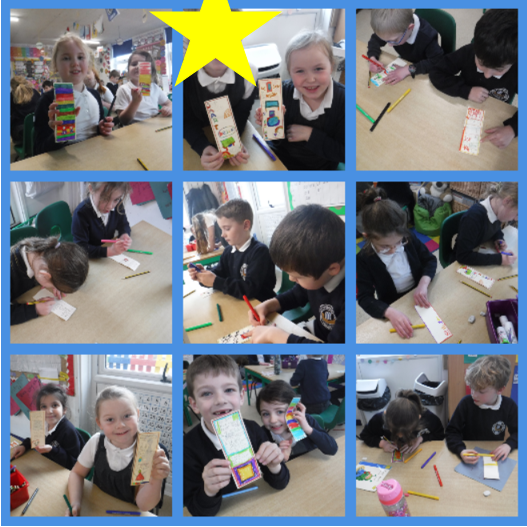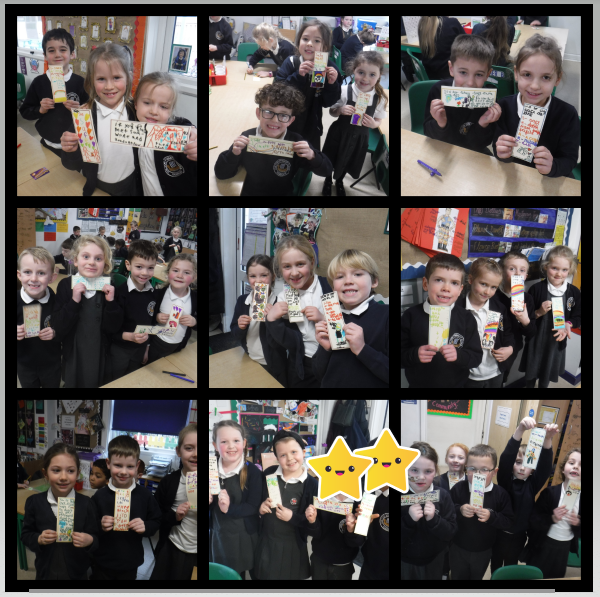 Love to Learn
Next term in week 2, we will be starting our brand new topic 'Wonderful World'.
To start the topic off with a bang, we would like the children to create their own recyclable piece of artwork for example...
Due in Wednesday 23rd February

Messages
World Book Day
World Book Day is on Thursday 3rd March. Children are invited to dress up as any character from a book. They can also bring in a book to share with their class.
Throughout the day, the children will read a variety of stories with their class teacher and hear other adults read their favourite story or poem via a video link. The children's learning during the day will focus on 'Poetry for All' and every class will explore a different poetry text. The children will take part in reading and performing poetry, writing creatively and exploring the text's illustrations to inspire their writing.
All children have been given a reading bingo card that offers a wide range of challenges that they can complete at home (either one challenge or many). Please sign your child's bingo card and return to school by Friday 4th March. Winners will be chosen and prizes will be given.
Children in years 2-6 will be set a MyOn reading challenge. They can access this challenge via www.myon.co.uk
From Chilton Fundraisers...
This week the Chilton Fundraisers will be sending home a tube of smarties for each of the children. Once they have eaten the contents, we ask that they fill the tube up with 20p coins* and return the tube to school by Friday 25th February. They could do some helpful jobs around the house to earn the money.
*Please note, whilst we suggest 20p coins, we are happy with any donation.
Thanks in advance for any contributions you make.
Recyclable Resources
As mentioned earlier on, we will be looking at recyclable artwork. Can we please ask for you to keep hold of your bottle lids, egg cups, newspaper (please check articles!), plastic bottles etc! Please can we have these for the first week of term. Thank you!
Please enter some content for your blog post here.