Weekly News for Team Cyan and Team Turquoise w/b 21st March
Guided Reading
In guided reading this week we began by reading a new book called How to Find Gold by Viviane Schwarz. We started the week by predicting what we thought was going to happen, we used the clues from the front cover to help us. We thought about questions we would like to ask Anna and the Crocodile (the main characters in the book). At the end of the week we answered questions all about the text.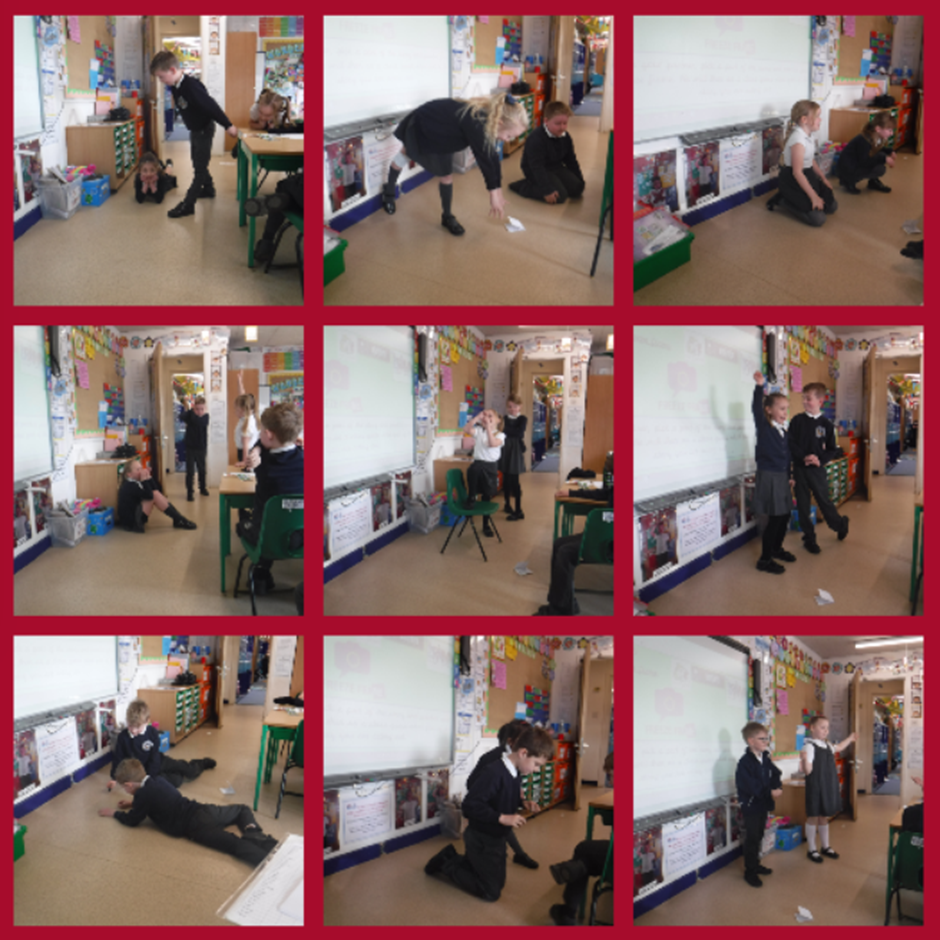 Next week, we will begin by writing an acrostic poem and then summarising the book.
English
In English this week we have been practising using expanded noun phrases. An expanded noun phrase adds more detail to a noun (person, place or a thing) by adding an adjective (a describing word). We created some fantastic expanded noun phrases to describe the pictures in the book. We then re-wrote the story using expanded noun phrases, we used pictures to help our descriptions. On Friday we wrote our own version of the story, we changed the characters and what they found in the end. Our stories were all outstanding!

Next week, we are going to be focusing on adjectives and commands to describe a map and a sea monster.
Maths
In maths this week we have been learning all about fractions. At the start of the week we were identifying fractions of shape and we then moved on to fractions of amount. On Friday we were practising answering reasoning questions with our learning partner.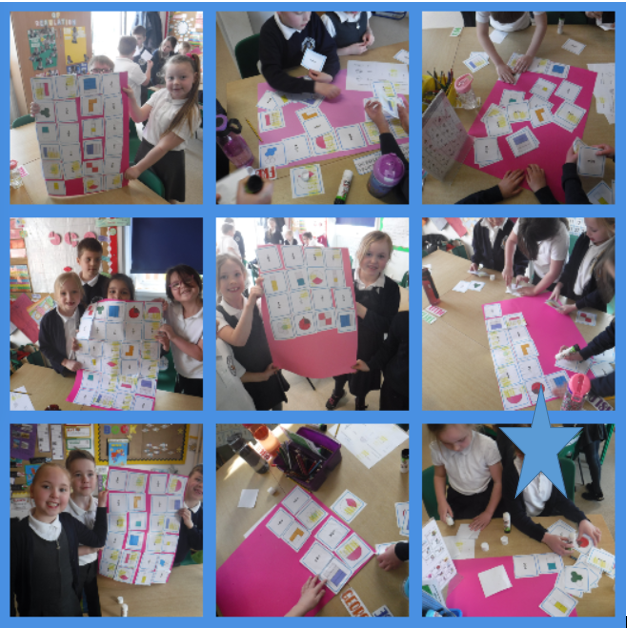 Next week, we will be learning how to order and arrange objects in patterns and sequences, give directions and describe the position of objects.
Topic
This week we have been learning all about life cycles. We began by learning about the basic needs of animals and wants of animals. We learnt names of baby animals and how mammals, reptiles, birds and amphibians reproduce. We used art to create our own life cycles of chicken, butterflies and penguins.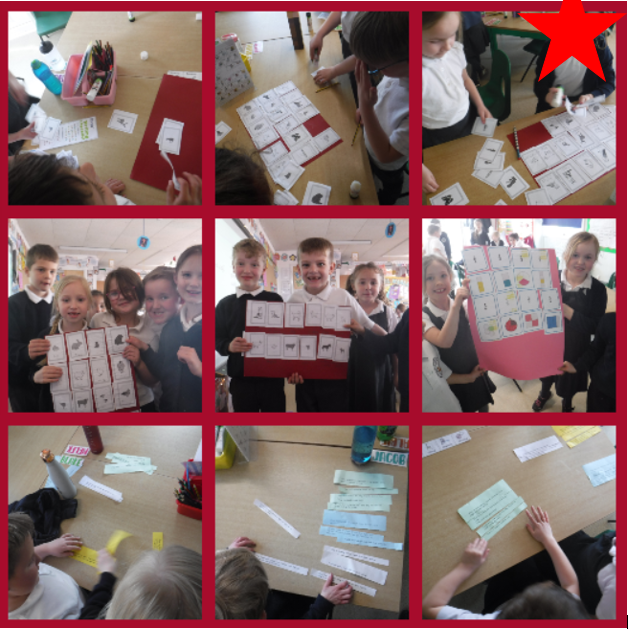 Love to Learn

Messages
Easter Bonnet competition
All children are invited to make an Easter bonnet at home and bring them in next Friday 1st April. There are prizes for the fanciest bonnets in each class!
Easter Bonnet Parade
We have an Easter Bonnet Parade on Friday 1st April at 10am parents are invited to come and watch. Parents may enter the school via the blue side gate from 9.50am on the field.
Art Competition
We are very excited to announce that we have been invited to enter the Turner Contemporary's annual art competition. This year's theme Belonging is inspired by the work of Ingrid Pollard who will be bringing her major solo show to Turner Contemporary in Summer 2022. Pollard uses film, photography, sculpture and installation to explore ideas of identity. This will be explored more throughout our PSHE topic next term; Be Here, Be You, Belong. As well as taking part in art work within school, we are asking you to design something at home! With the theme being 'belonging' you can design anything from a painting, sculpture, contemporary dance or speech! The winner of this competition will have their work exhibited at the Turner contemporary! By your child entering this competition, you will be giving permission for their piece of art to be possibly displayed at the Tuner contemporary. Please bring in your designs or send any videos to Mrs Winchcombe (poppy.winchcombe@chiltonprimary.co.uk) by the 28th April. These will then be passed on to the Turner Contemporary.
Dates
Green Normans non-uniform on Monday 28th March

Last day of term is Friday 1st April usual finishing time 3:15pm, After School Club is running as usual.

First day back in Term 5 is Tuesday 19th April.
Have a lovely weekend!
Year 2 team :)