Team Turquoise and Team Cyan Weekly News 23rd w/b May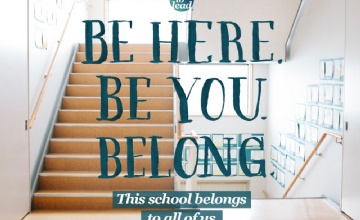 English
What a great week of English we have had this week finishing off our learning on Emily Brown and the Thing. This week we learnt about onomatopoeias and recapped verbs and adverbs. This has enabled us to create some FANTASTIC pieces of writing. Myself and Miss Howell could not be prouder of the achievements and the pieces of writing which have come out of Year 2 this week. GO TEAM CYAN AND TURQUOISE!
Guided Reading
In Guided Reading, we looked at the similarities and differences of the books from the Emily Brown range.
Here are links to the books if you would like to take a look :)
Later in the week, we looked at poetry and haiku's! We love a haiku!
We recapped our learning that a haiku need to follow the pattern of...
Line 1 = 5 syllables
Line 2 = 7 syllables
Line 3 = 5 syllables
As a class we came up with...
We then created our own haiku poems and then wrote them into shapes linked with Emily Brown and the Thing.
Spellings
Next weeks spellings are... >>>
Maths
In Maths this week we have been focusing on money!
We recapped our knowledge of coin recognition by playing games like 'I'm thinking of a coin'. We are so good at recognising the coins!
We moved our learning on to look at combining coins to create amounts and then looked at how to find change.
RE
In Religious Education, we have looked at the Christian rites of passage. We have focussed on what a rite of passage is and then baptism and marriage. We have become experts of this and have become very knowledgeable on symbols used for example white clothing, candles and chrism oil.
Love to Learn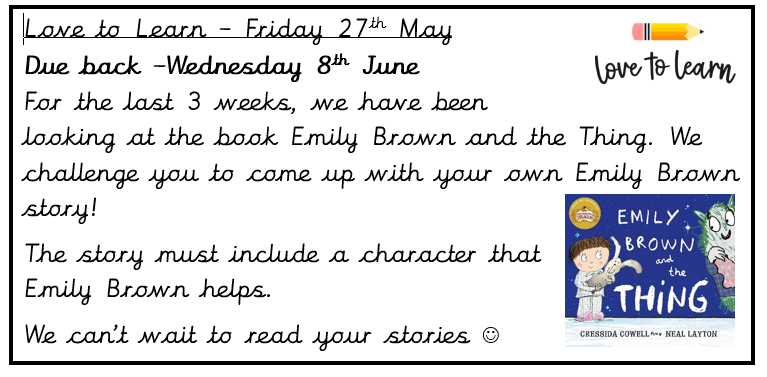 Messages
- PE is on a Monday afternoon- kit should be a white t-shirt and black or navy bottoms. Some children have been coming into school in a variety of colours, please can we ensure we are sticking to the school PE kit rules.
- Can you please ensure your child comes into school with a water bottle.
- Please make sure any nail varnish is removed and the only earrings allowed are studs.
Have a lovely half term and we will see you on Tuesday 7th June!
Miss Davey and Miss Howell
Please enter some content for your blog post here.