Weekly news!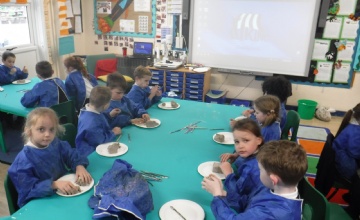 This week, year 2 have been using their times table knowledge to tackle multiplication problems. They have been partitioning larger numbers to help multiply (17 X 3 is the same as 10 X 3 add 7 X 3). On number day, the children made a maths themed game which they then played with year 1s and year reception children. Next week, year 2 will be dividing so please keep practising times tables!
In English, the children have finished their text, 'The Magic Finger' by creating their own prequel to the book. They carefully chose and used conjunctions, adjectives and adverbs for impact as well as being challenged to separate their writing in to paragraphs.
For home learning this week, we would like the children to research an Ancient Greek mythical creature (Medusa, Cyclops, Pegasus for example). The children can present this information how ever they wish: notes, a story, powerpoint, pictures or a painting for example.