Wednesday 13th May - Home Learning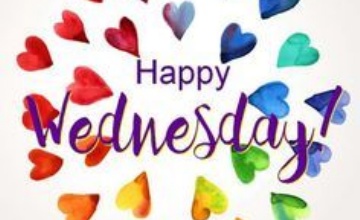 Hi Team Cornflower and Team Sapphire! How are you today?
Here is your home learning:
English
Reading: I hope you are enjoying Zog and the Flying Doctors as much as we are. Today, read the next part of the story below.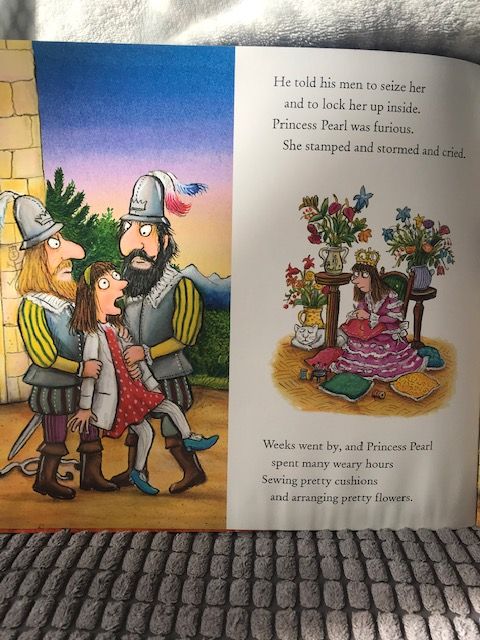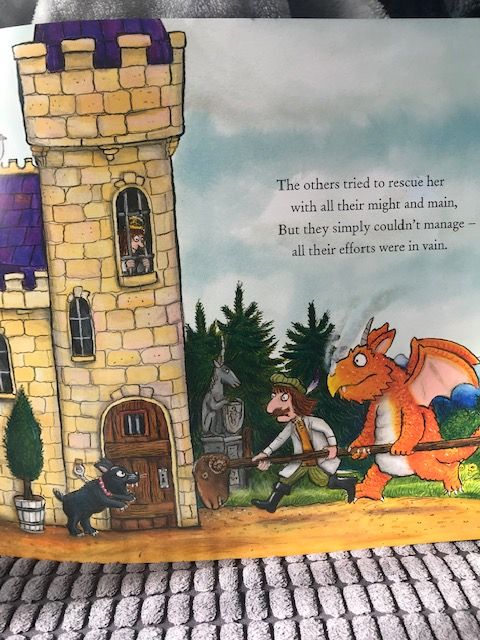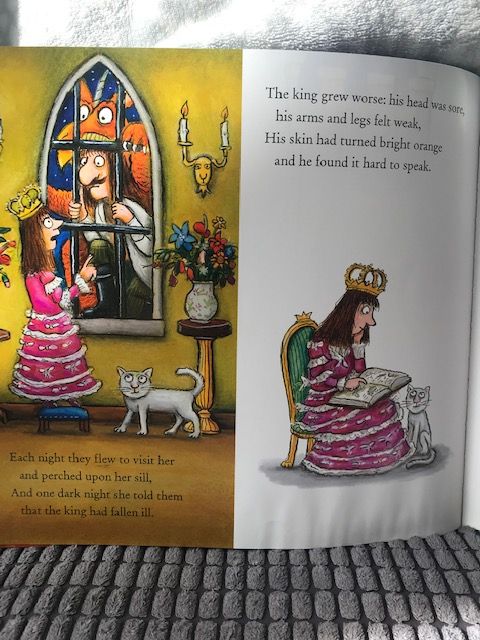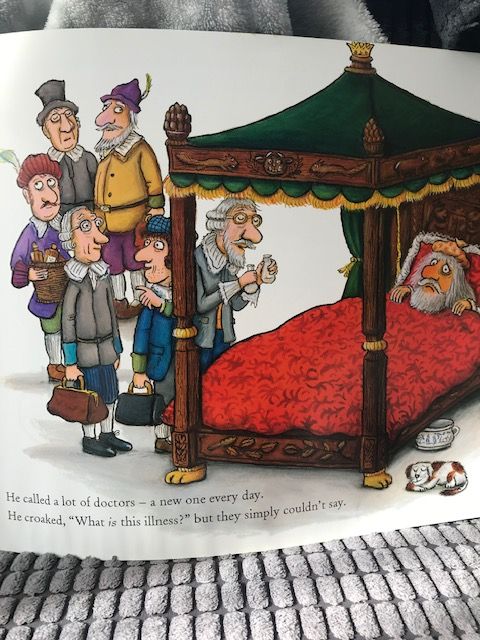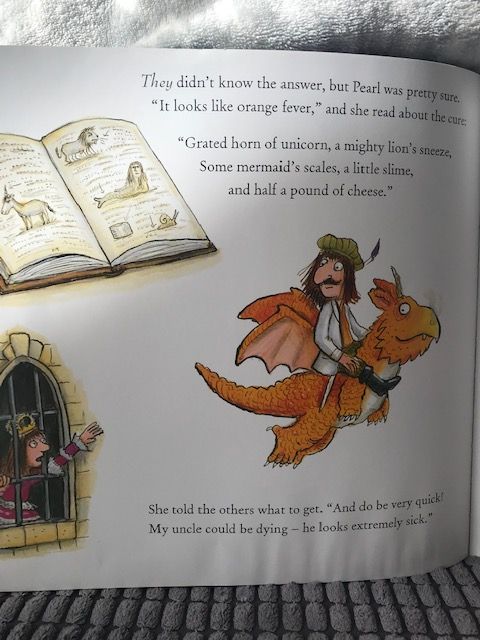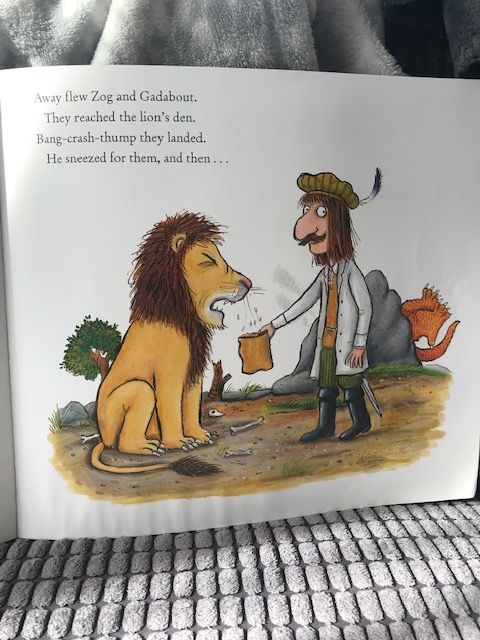 Answer these questions about the story so far:
Why did the King lock up Princess Pearl?
Why does Princess Pearl look so cross in the picture of her sewing cushions?
Why do you think Gadabout and Zog tried so hard to free Pearl?
Write down 3 things that happened to the King when he was ill.
How did Pearl find out about how to cure her Uncle?
Where could Gadabout collect slime from?
Do you think Pearl should try to save the King's life? Explain your answer.
Writing: Today we will write the description of the King.
Use your plan from yesterday to help you write a description of the King in sentences today. Remember, try to include all of these things:
expanded noun phrases
verbs and adverbs
similes (like…. Or as…as…. )
describing what they are like - their personality
You could start like this:
Sitting on top of his head, the King has a small but shiny golden crown that has rubies that glow like a burning candle. The angry, selfish King stomps his feet loudly on the ground and waves his skinny finger in Pearl's face. The King wears a luxurious, velvet red coat that feels as soft as a rabbit's coat.
Maths
Today we will be moving on to 3D shapes. Attached is a worksheet for you to label. Don't forget to tell us how many edges, vertices and faces the shape has.
For example: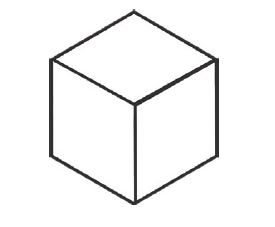 Cube: 6 faces, 8 vertices and 12 edges.
Topic
Now you know how rocks and stones are formed, you are going to look at how we can use them. Can you think of any man-made rocks that we use? Attached is a sheet for you identify man-made rocks.
Follow the links for more information about the uses of rocks.
https://www.bbc.co.uk/bitesize/clips/z3ynvcw
https://www.bbc.co.uk/bitesize/clips/zw3ygk7
https://www.bbc.co.uk/bitesize/clips/z2cg9j6
This link will show you how glass is made: https://www.bbc.co.uk/teach/class-clips-video/science-ks1-ks2-how-flat-glass-for-windows-is-made/zm2tf4j
Today's task is to write the process of how glass is made. You will need to include which materials are used and what needs to happen to them for glass to be created. You can present your work either in bullet points, a series of diagrams or as instructions. Make sure you watch to the end of the video. There is a good summary that will help you with your writing.