Friday 12th June Learning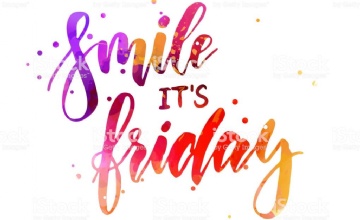 Can you believe it's Friday already?! This week has flown by! We hope you have enjoyed our 2 weeks of space learning. Next week we will start a very interesting and exciting topic called Chocolate!
English
Reading
Today we are going to finish off our book. Read the last few pages.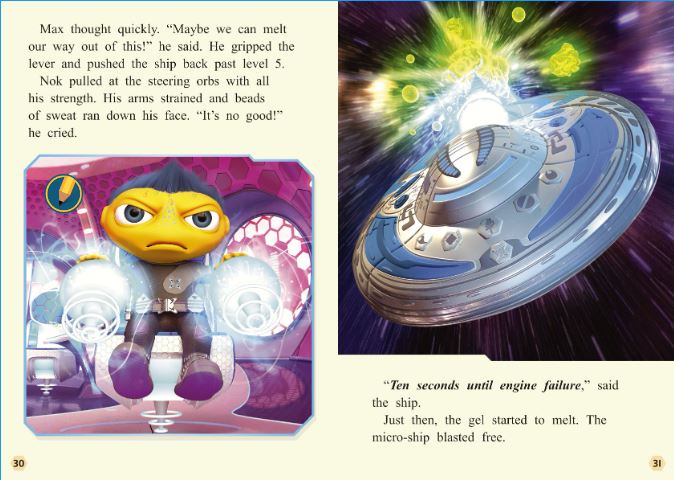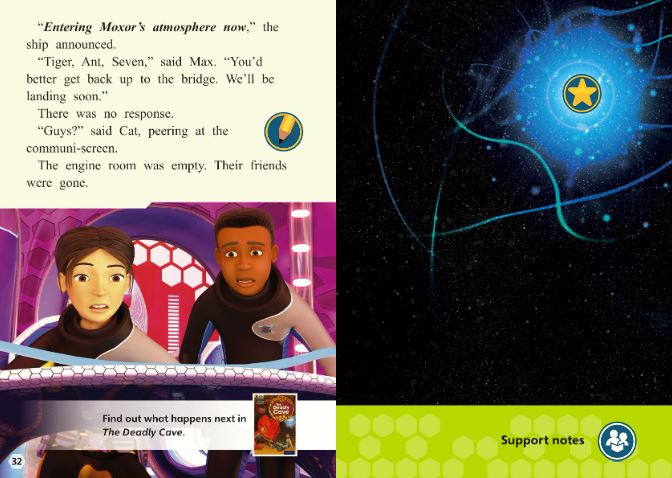 Task: As you can see, the book ends with a bit of a cliff hanger. Your task today is to predict what might happen in the next book. What happened to Tiger, Ant and Seven? Will the rest of the crew find them?
Writing
You have drawn and described your alien and its habitat, now you are going to write a narrative that includes both. You could start your narrative in the first person as an explorer that has crash landed on the alien's planet. Will the alien be friendly? How will you navigate the strange planet? How will you fix your ship and get back to space? Email us your finished pieces.
Challenge: Use compound and complex sentences in your narrative. Remember FANBOYS and ISAWAWABUB.
Maths
Today you will have to use everything that you have learnt this week about lines to sort the letters of the alphabet.
We have used Venn diagrams at school – remember if a letter can go in both circles you put it in the overlapping section in the middle.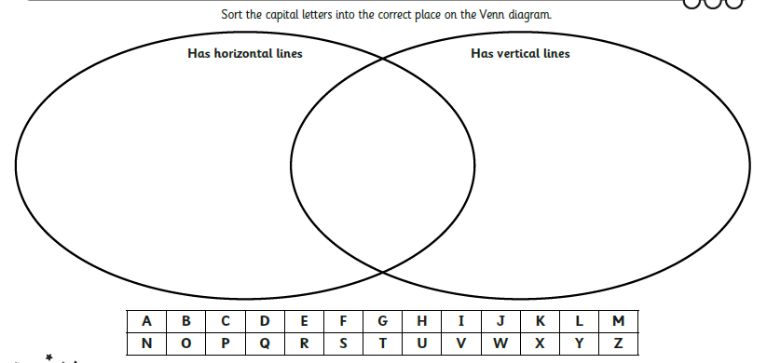 In this Venn diagram, because the letter A has no vertical lines and 1 horizontal line, you just write A in the 'has horizontal lines' circle.
Open the Venn diagram sorting activities below and see if you can complete one of the challenges. There are 3 different challenges; one star, 2 stars, three stars; choose the one that best suits your level.
Spelling
Today we will practice spelling words ending in 'ure' like treasure, measure, leisure, closure, pressure.
Open the look, say, cover, spell, check activity and see how many you can spell correctly. Remember, if you get them all wrong to begin with, this doesn't matter because you are learning how to spell them as you practice. If you are not sure what some of these words mean, look them up in a dictionary or on the Internet.
There is also a handwriting practice sheet for 'ure' words. Choose joined or not joined depending on what you were doing at school.
Topic
To finish off our space topic, there are a couple of activities attached that you can choose from. There is an activity where you colour in the planets, cut them out and see if you can stick them in the correct order. Or if you want a little more of a challenge, there is a solar system fact hunt. Look for the answers on the fact cards.
HAVE A GREAT WEEKEND!
Mrs Cousins and Mr Mason