Weekly News - Friday 19th March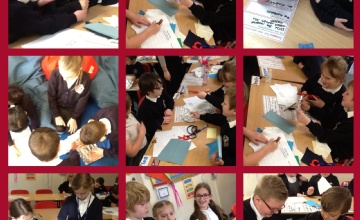 Wow, it's been another incredible week at school and we have been amazed by the children's incredible resilience and positive attitudes.
English
This week in English we returned to non-chronological reports. We found out all about Kenya - where Lila comes from in our story. We learnt about the climate, culture and wildlife and created fantastic information posters about them. In reading we focused on retrieving information, making notes and answering questions. In our writing, we made sure we could accurately write the four sentence types and we used a range of conjunctions to clarify.
Maths
This week has been about doubling and halving! This is an area of maths that we are revisiting and we were so impressed with the progress the children have made. They were able to partition to halve and double large numbers. Keep practiing those double and halving facts as they will make a big difference to your mental maths skills!
Topic
This week we used our magnet knowledge fromScience to design, make and evaluate incredible Star Wars themed magnetic games - we hope you liked playing them at home! Once again, the children were incredibly creative and used their understanding of attracting and repelling to make the games work.
Reading, reading and more reading!
We are encouraging the children to read as often as possible at home. A huge thank you to you for supporting us with this. The children will need to have their reading record folders in school with them every day.
Dress up - Take two!
As a celebration for the end of our unit, we will all be back in our Star Wars costumes on Wednesday 31st March. As Team Ocean and our remote Team Sky learners did not get to show off their outfits at school, we wanted to make sure they all could so they are formally invited to the Jedi graduation ceremony!!
And finally...
Easter activities
The children invited to bring an Easter bonnet to school on last day of term (1st April)
We will have a parade with our classes out on the playground.
There will be prizes for most creative efforts!
And of course, we will have our traditional Easter egg hunt.

Have a wonderful weekend,
The Year 3 Team.
Please enter some content for your blog post here.