Monday 4th May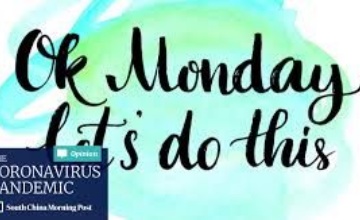 Good morning Year 4 and welcome to a new week!
We hope you had a lovely relaxing weekend. Highlights for me (Mrs Gale) was FINALLY running 5k without stopping and watching lots of movies with my family. Let us know what you have been doing on the Padlet.
This week the theme is 'Active Planet'. We will be learning all about earthquakes, volcanoes and what our Earth is made from. We hope you enjoy it - it was fun to plan for you all!
Maths
This week we will be revisiting shape. We kick off today with triangles! We know how good you are at this so we hope you enjoy this consolidation.
English
This week we will be focusing mainly on comprehension and continuing our SPAG a day! Lots of you are finding big writes quite tough at the moment so our 'Active Planet' themed comprehensions should keep you writing but give you lots of new knowledge too. We have a special project to get us back in to writing which we will explain at the end!
Topic
Today we focus on Geography and locating countries around the world. Use the blank map to help you. Once you have become more confident with using the world map, your challenge is to locate as many major volcanoes and earthquake sites as possible. Label them on your map making a key to help you.
Special project: Our class novel
We would like each class to create a whole class book. Your class teacher will write the first chapter and then pass it on to someone in the class to continue. As each chapter or paragraph is added, we will type it up and record it for you so the whole class can keep up with the story. All you have to do is let us know that you want to take part and we will make sure each of you get a turn at writing. Instructions are also on the powerpoint! You can write this on your own or with your siblings or even get your parents to help. It would be fantastic to have as many of you as possible as authors!