Weekly News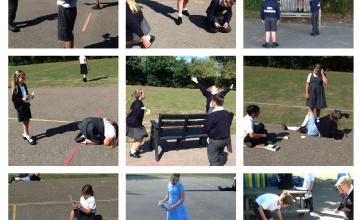 Weekly News – 6th September 2019
Welcome to Year 4! We have had a lovely first week back and hope everyone has settled back into school life seamlessly.
In our Maths lessons this week, we have been looking at place value. We have discussed the role of numbers and what different digits represent. We have also compared and ordered different values, by looking at the thousands, hundreds, tens and one columns. Finally, we worked on adding and subtracting ten, one hundred and one thousand from a given number.
In English, we have read the first chapter of our Term 1 book, 'The Iron Man'. We have worked on writing expanded noun phrases using and range of ambitious and relevant adjectives and have used prepositional phrases to demonstrate positions. In Guided Reading, we have worked on clarifying, summarising, predicting and drama skills.
We have spent time discussing and completing activities based on our Chilton values this week. We have, in particular, looked at Courage and discussed how courageous it is for us all to talk about our feelings. We also looked at the Chilton motto of 'One Childhood, One Chance' and delved into its meaning.
We completed the entry point for our Term 1 IPC topic 'Inventions that Changed the World' with some fantastic junk modelling! Thank you to all the parents who supplied us with junk!
For this week's Love to Learn task, we would like the children to research an inventor of their choice and present their findings in an exciting 'Love to Learn' way!