Chilton Heroes - Super-Hero Readers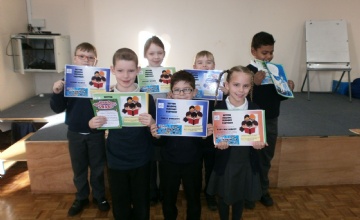 In assembly on Friday 19th January, these Super-Hero readers received the certificates for completing their BRSP learning.
BRSP stands for 'Better Reading Support Partnership' and the children have completed ten weeks of reading three times per with their specially trained adult (partner). They work on fluency and comprehension and the hard work really paid of for these Chilton Heroes!
Mrs Archer leads our BRSP at Chilton and she presented the certificates in assembly, explaining the children's efforts and achievements. Parents also came along to celebrate in their success!