National Curriculum
At Chilton, we strive to create and deliver a curriculum that allows children balance and breadth to their learning and whole primary school experience. Whilst core skills in English and Maths underpin all key elements of learning, our children thrive on a variety of experiences that allow them to truly develop a love of learning. 'One childhood, one chance' remains at the heart of our curriculum so that every child can succeed and flourish.
Below is an outline of teaching and learning for the national curriculum. Please click on the link on the left for full details of The International Primary Curriculum (IPC) at Chilton.
ENGLISH
Language development underpins all the learning that takes place in schools, as a child's language is the medium through which he or she learns about other subjects. English makes a major contribution to the development of a child's language which, in turn, contributes to the child's understanding of his/her world, the world of others and the world of imagination. Since English is integral to the learning process throughout the curriculum, it follows that whenever anything is being taught or learned there is potential for developing a child's language.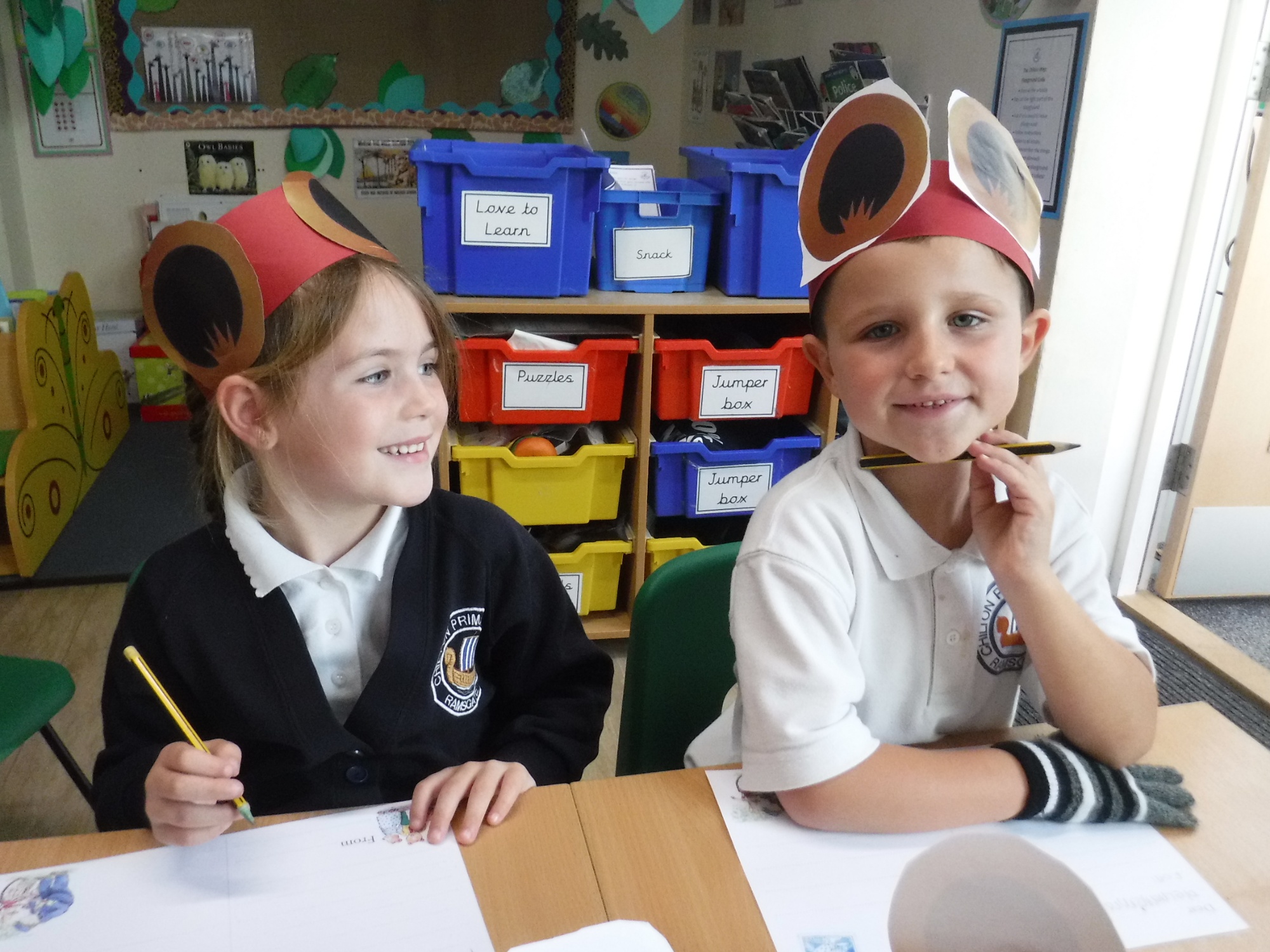 While there will be discrete English lessons each day; literacy skills, in particular speaking and listening & writing, will be used and developed in every curriculum area through the International Primary Curriculum. Taught Literacy sessions will ensure that children are engaged in a variety of activities matched to their specific needs. Play, storytelling, talking about their own experiences and ideas, drama and improvisation provide a sound base at Foundation, Key Stage 1 and Key Stage 2 with an emphasis on pupils exploring and expressing their own world. Teaching and learning styles will mix instruction; group collaboration; paired work; practical activity, performance; individual research and investigation with appropriate strategies to encourage effective learning through language, such as sharing learning intentions and success criteria and opportunities to review and evaluate. Varied and regular writing tasks will also be a feature across the whole of our curriculum in every year group.
PHONICS – Reception and Year 1
Phonics teaching will follow the 'Read Write Inc publication' (RWI). It is a consistent, rigorous and dynamic literacy programme to teach EVERY child to read by the age of six. Using synthetic phonics, children quickly learn to blend letter sounds together following a fun and effective programme.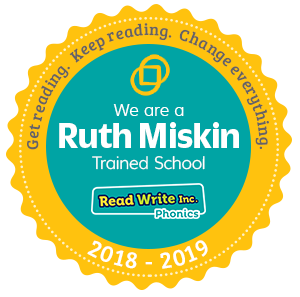 We are a "Get Reading. Keep Reading. Change Everything." school. We use the highly successful Read Write Inc. Phonics programme to teach our children to read, write and spell. Our children do well in the phonics screening check and by Year 2, the majority are fluent readers with the best chance of success in the KS1 tests. Ruth Miskin Training recognise us for teaching the programme with fidelity and passion – we know what it takes to make reading and writing pleasurable and rewarding for our children.
This badge recognises that we:
Raise standards in reading and writing for our children

Are all expertly trained by Ruth Miskin Training – including our Head of School, Kate Law

Gain the latest programme updates through regular visits from our Ruth Miskin Consultant Trainer

Support our most vulnerable readers with extra one-to-one teaching every day.
READING
In reading we will use a variety of approaches such as:
shared reading

reciprocal reading

independent reading

guided reading
These are strategies that enable children to construct meaning from a variety of fiction and non-fiction texts; a strong decoding and spelling foundation using a blend of phonics and visual techniques to suit the learning needs of the individual child. However it will be whole texts that will be used as the basis for learning in all areas of literacy. Teaching and learning approaches and styles are adopted using the practices associated with the "Power of Reading" project developed by the Centre for Literacy in Primary Education (CLPE).
In Key Stage 1, reading will be taught to groups appropriate to their stage of learning and understanding. High quality texts will be used throughout to enable children to become skilled and fluent readers.
In Key Stage 2, reading will be taught to the whole class from a whole text. Learning will be scaffolded and differentiated according to need and a range of different learning styles and approaches put in place to enable effective learning to take place for all. This learning will then be transferred to the literacy lesson and other areas of the curriculum as appropriate.
From Year 2 to 6, additional reading and literacy learning groups will ensure that children are able to catch up and keep up with their literacy skills in order to access the whole curriculum. These groups will be taught through Read, Write Inc. and Fresh Start approaches.
Additional reading support will also be put in place for individuals according to need at the discretion of the class teacher, we will use 'The Better Reading Support Partnership' (BRSP) approach for this.
WRITING
Writing will play an essential role in the curriculum as a whole. Writing opportunities will interest and engage children so that they will learn to become thoughtful, reflective and evaluative writers. They will write for a range of audiences and purposes and throughout the teaching and learning of writing, they will develop an understanding of how to write a broad range of text types (fiction, non-fiction and poetry). They will be taught to use and choose a rich range of vocabulary which will reflect their authorial intent and desired impact on a reader. They will also learn to employ a range of sentence construction that ensures that writing is interesting, clear and concise. Children will build a repertoire of skills that will allow them to control and shape whole texts, thus becoming adept and adaptable writers with transferable skills across the whole of our curriculum.
All of these writing skills will be based on children's existing phonic knowledge and the way we use the CLPE materials from "The Power of Reading" project.
GRAMMAR, PUNCTUATION AND SPELLING
Whilst grammar, punctuation and spelling will be taught throughout the literacy curriculum, these skills will also be taught in discrete, daily lessons to ensure that children become well-rounded and proficient writers.
MATHS
We follow the National Curriculum for Mathematics and the "Primary Advantage Maths" framework, with daily lessons for all pupils. We want our children to develop: mathematical habits of mind; value mathematics; master basic facts; be mentally agile; be creative problem solvers; tackle complex problems with confidence; read, write and discuss mathematics; apply mathematics in other subject areas and begin to understand and appreciate the role of mathematics in the world.
Understanding mathematics is an essential life skill and all our children need to become good mathematicians. This means that the curriculum and teaching need to address not only the mastery of basic skills and recording but also have a progressive focus on real life mathematics and the more advanced concepts. We know that there are persistent gaps between the mathematics performance of primary school children from different backgrounds and with different characteristics. We will make sure that the structure of our curriculum, the teaching strategies and personalised learning programmes are used to reduce these gaps.
Our long and medium term plans for Maths are available to download below.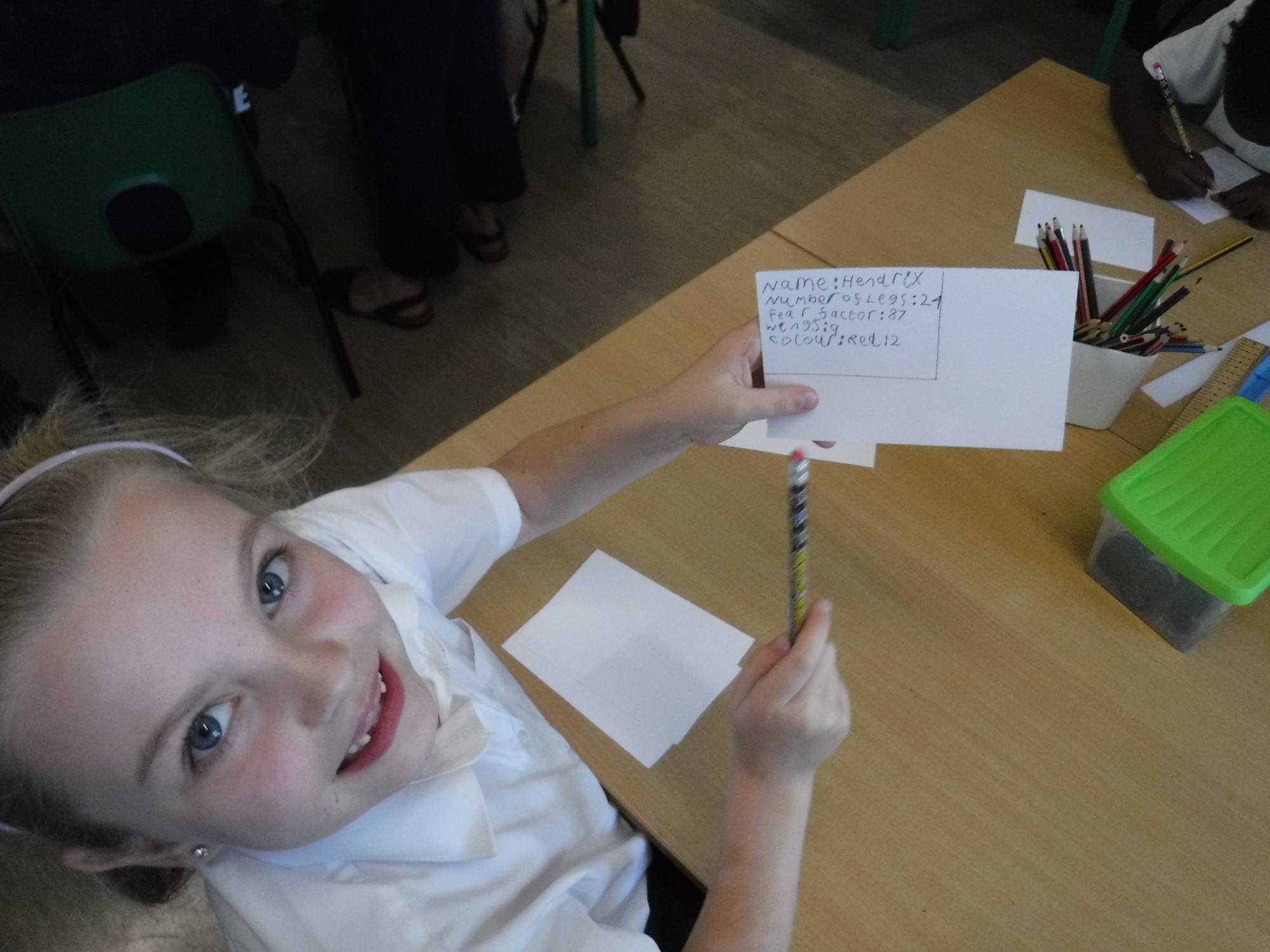 COMPUTING AND THE USE OF TECHNOLOGY
Discrete learning in computing and the use of technology will be based upon the National Curriculum programmes of study. Children will also have access to laptops and ipads throughout their working week, often incorporating this technology into their daily lessons. We will support the children to become confident, safe and appropriate users of ICT who are well prepared for a technology rich future.
PHSE - PERSONAL, SOCIAL, HEALTH AND ECONOMIC EDUCATION AND CITIZENSHIP
Through the IPC curriculum we will strive to promote healthy, independent, responsible and resilient members of society.
There will be a clear emphasis on children understanding and responding to their own feelings and those of others, knowing their bodies and learning about relationships. They will be taught how to stay safe including recognising and responding appropriately to danger. We will make sure that they know about safe and unsafe substances, the consequences of choice and how to say no. We will also deal with healthy lifestyles, healthy eating and personal hygiene.
We want our children to develop emotional resilience and to be able to deal with adversity in positive ways.
Please also click on the 'Values' tab above to find out more about PSHE at Chilton
RELIGIOUS EDUCATION
Non-denominational Religious Education will be provided for all children as part of the curriculum and will be in accordance with the locally agreed County Religious Education syllabus.
Parents will have the right to withdraw their children from Religious Education and collective worship should they so wish. If parents do not wish their child to be taught the agreed syllabus or take part in short acts of collective worship then we will request they inform us in writing. If the child is excused, suitable alternative arrangements will be made.
ASSEMBLIES
We will hold assemblies daily as an important time for the school community to come together to celebrate achievements. It will also be our opportunity for collective worship and a time for singing and music making and also a time when we place an emphasis on the development of values and attitudes towards each other and the world around us. Assemblies will be non-denominational, although they will be of a broadly Christian nature, however due consideration will continue to be given to the multicultural society in which we live, building on our value of international mindedness. We will respect the wishes of families who do not wish for their child to participate in collective worship.
SPORT
As well as increasing children's knowledge and understanding in physical education we want children to develop positive attitudes towards physical activity and have a wide range of formal and informal experiences. Participation in physical activities should help to improve pupils' self-esteem and confidence and also their sense of well-being.
A central aim of our physical education curriculum is to cultivate a love of activity and to complement cognitive learning. We want to promote the benefits of physical activity and ensure that children are aware of the link between physical activity, healthy eating and a healthy lifestyle. We will be sensitive to cultural issues that may influence children's participation and that of their families.
We intend that every child will be physically fit with a sense of well-being. They will have the opportunity to develop any individual physical talents to a more advanced level and also to participate in competitive activities. We will base our formal lessons on the national curriculum programmes of study and there will be regular timetabled activities such as; Rugby, Hockey, Football, Netball, Cricket, Athletics, Gymnastics, Dance and Swimming. As well as opportunities like Surfing and Sailing, building on our already strong links with Ramsgate Yacht Club.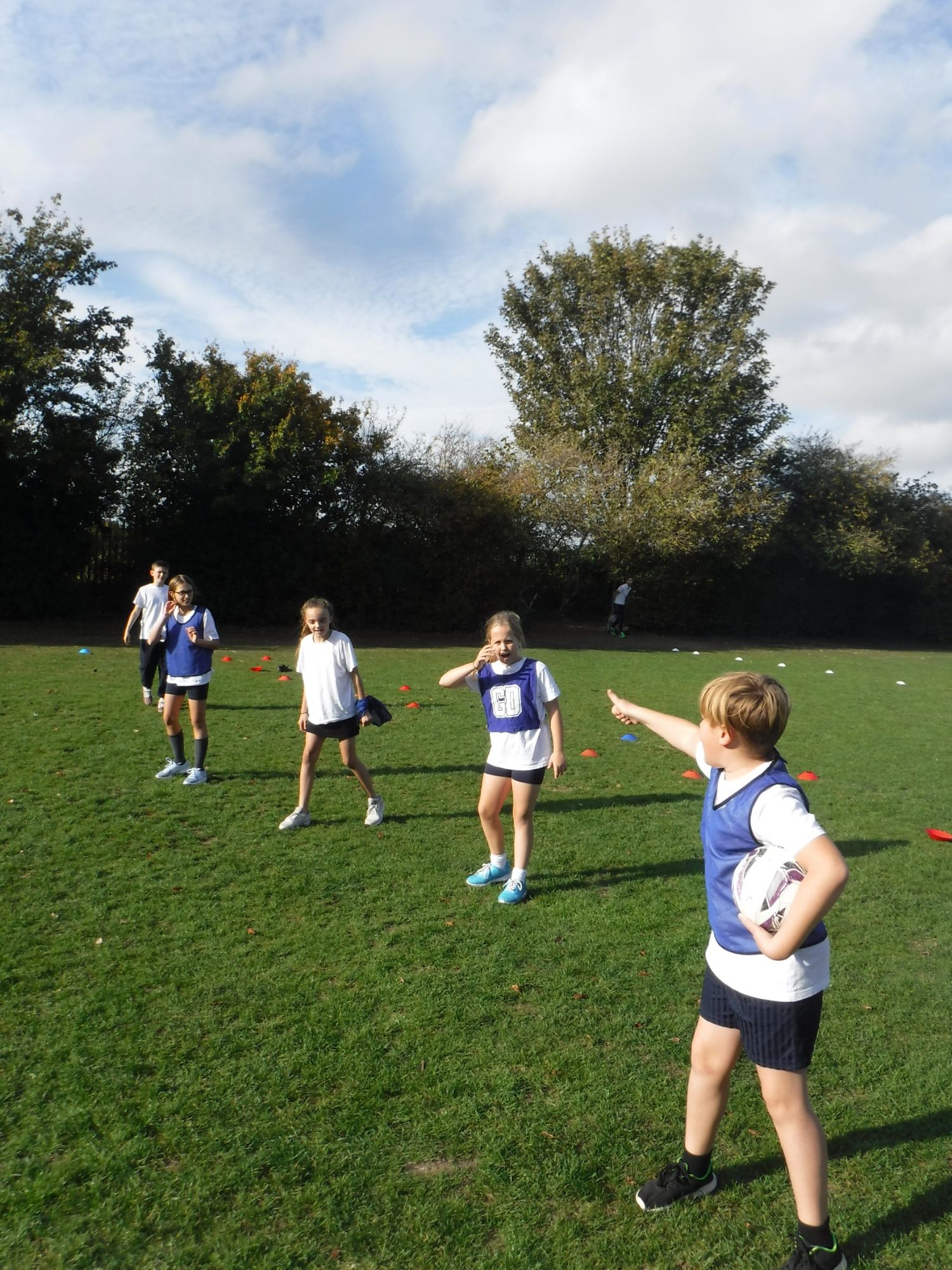 MUSIC
Every child in the school will take part in a music programme delivered by specialist teachers. The programme will comprise of specific musical skills including singing, listening, playing instruments, theory, history and performance. There will be formal music lessons each week based on the national curriculum programmes of study and every child as they pass through Key Stage 2 will be offered the opportunity to learn to play an instrument. There will be an opportunity to sing and take part in a range of other musical activities as part of our co-curriculum programme.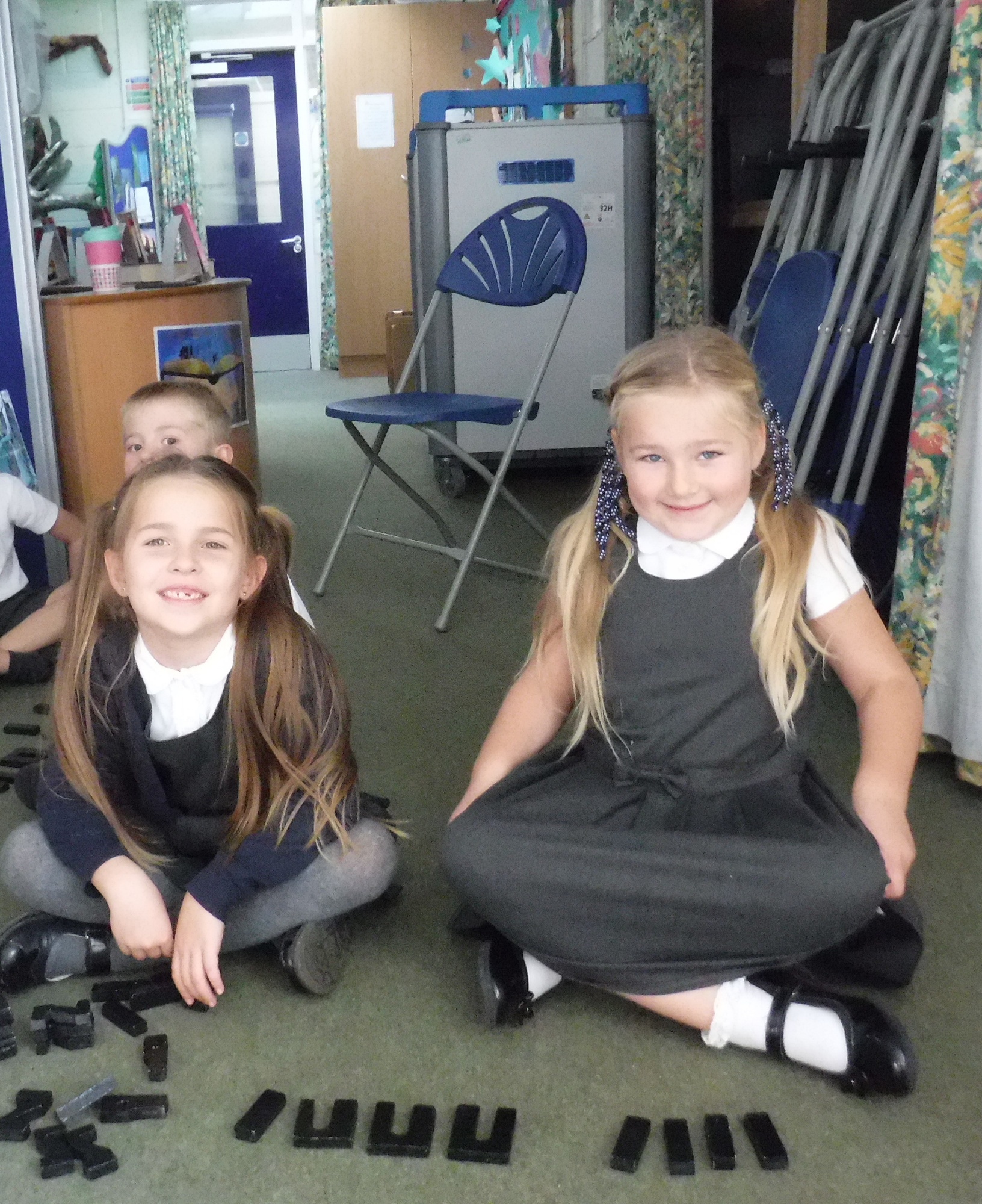 MODERN FOREIGN LANGUANGES - FRENCH
In Key Stage Two, the children learn the basics in French. They will learn simple vocabulary and phrases, building up a repertoire of language to hold basic conversations in French. Much of the learning will be through verbal rehearsal and speaking and listening games but children will also learn to read and spell the French that they learn and to use a bilingual dictionary.
Every year, our Year 4 children visit Boulogne to try out their French in the town, at the beach and inside the aquarium!